Some while back, read: almost a decade ago, I started learning how to play the violin.  It didn't really work out for me.  Back then, I had the energy, but didn't have the money to support classes and buying accessories for my violin.  Some years later, I donated my full size acoustic violin to Caritas Manila.  Who knows, there might be someone more gifted who deserved to give my violin a new life it needed!
Fast forward to 2022, and I decided to revisit my love for the violin.  Now, I have the money and all I need now is time– time to work on my passions before all is too late!
Why an electric violin?
I was previously learning the violin with an acoustic full sized Hofner violin.  It sounded very beautiful but I had trouble practicing it at home because our house was very small and the violin was very loud!  Back then, mutes were not a thing yet, so I only ever get practice time when I visited my teacher's studio (which was at walking distance from our house).
The acoustic violin is always so aesthetically pleasing to look at and provides great feedback during the learning process.  You'd definitely always love to pick up your violin and play with it.
However, this time around, I had different considerations. I'm seriously going to put in time to practice, and with that, I wanted something I would love to hold but will not sacrifice the quality of sound; and also assist in practice time.
As I currently live in a condo, and while it's not the smallest, it also isn't the biggest.  I don't have a room I could spare to set up as a home studio to give way for my hobby.  With the help of another violinist friend, I requested a recording of how an acoustic violin would sound with a mute– and yes, it still sounded solid within the rooms of my unit.  
As another major concern, I have discovered that I have sensitive hearing. At noisy places like malls, cinemas and public places, I have to wear ear inserts (I use Flare audio calmer earplugs) to tone down the noise. I knew that picking up an acoustic violin would bring rage to my eardrums 😅
I also wanted to try a different approach to learning because I discovered that you can play the electric violin using bluetooth technology!
Upgrade syndrome
It's been a couple of months into being a beginner, I'm currently at level 3.  My first electric violin was from JB Music and I loved it, up until I have better ears for a more beautiful tone.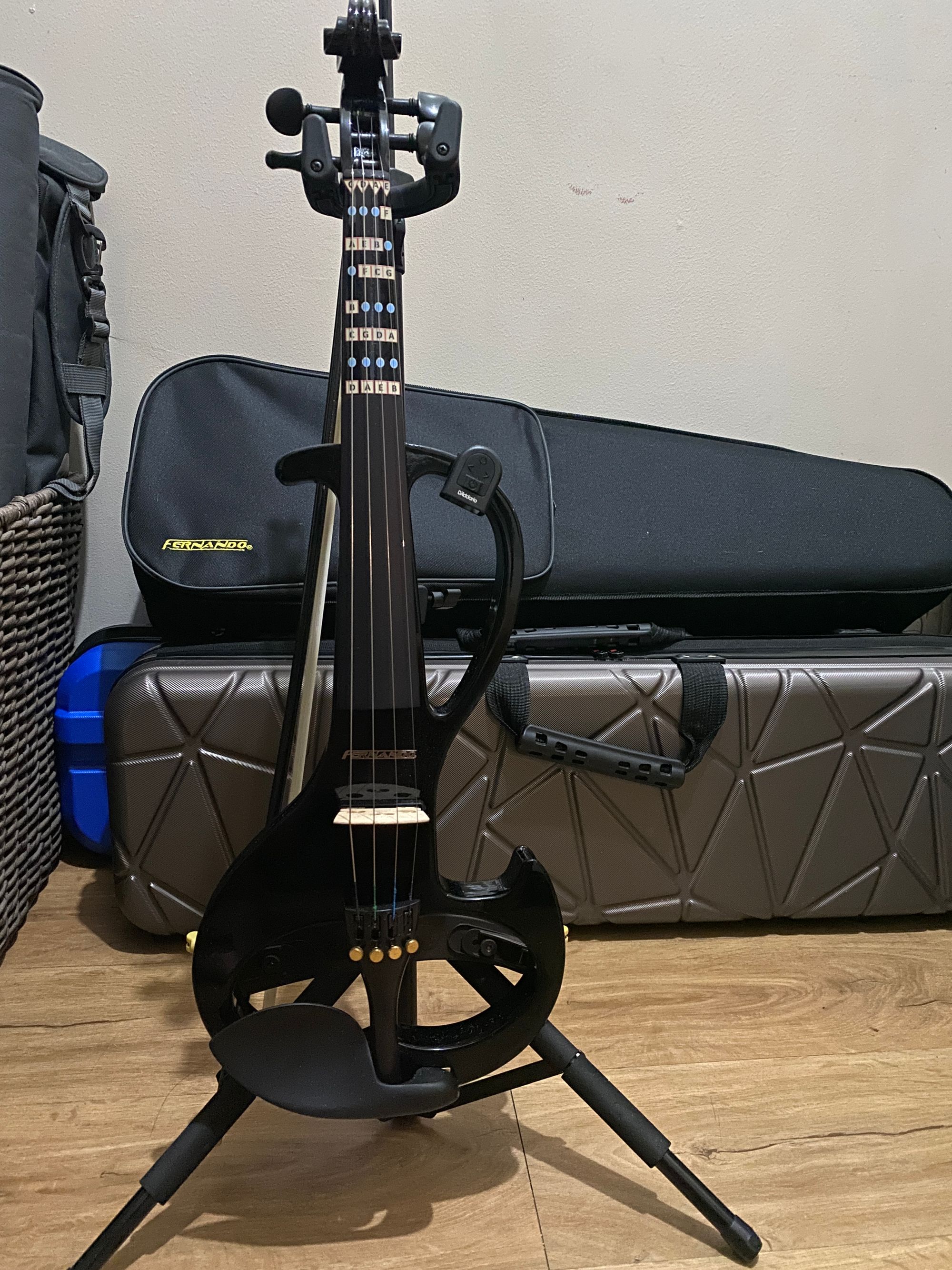 I decided to go for the Yamaha Electric Violin YEV104BL, which I had to purchase abroad via Amazon and had it shipped to Johnny Air as the destination. While it was an expensive feat, it was worth it. Reading and researching online, I heard that the default setup of the YEV has quite a tall bridge– and knowing that I have small hands, I had it sent to a luthier to trim the bridge down a little bit. From Johnny Air, it went straight to the luthier. I had to wait another week to get it and continue my learning journey.
Doing that, was the best decision I've made for myself.  Not only did it sound a lot better, but I also sped up my learning game.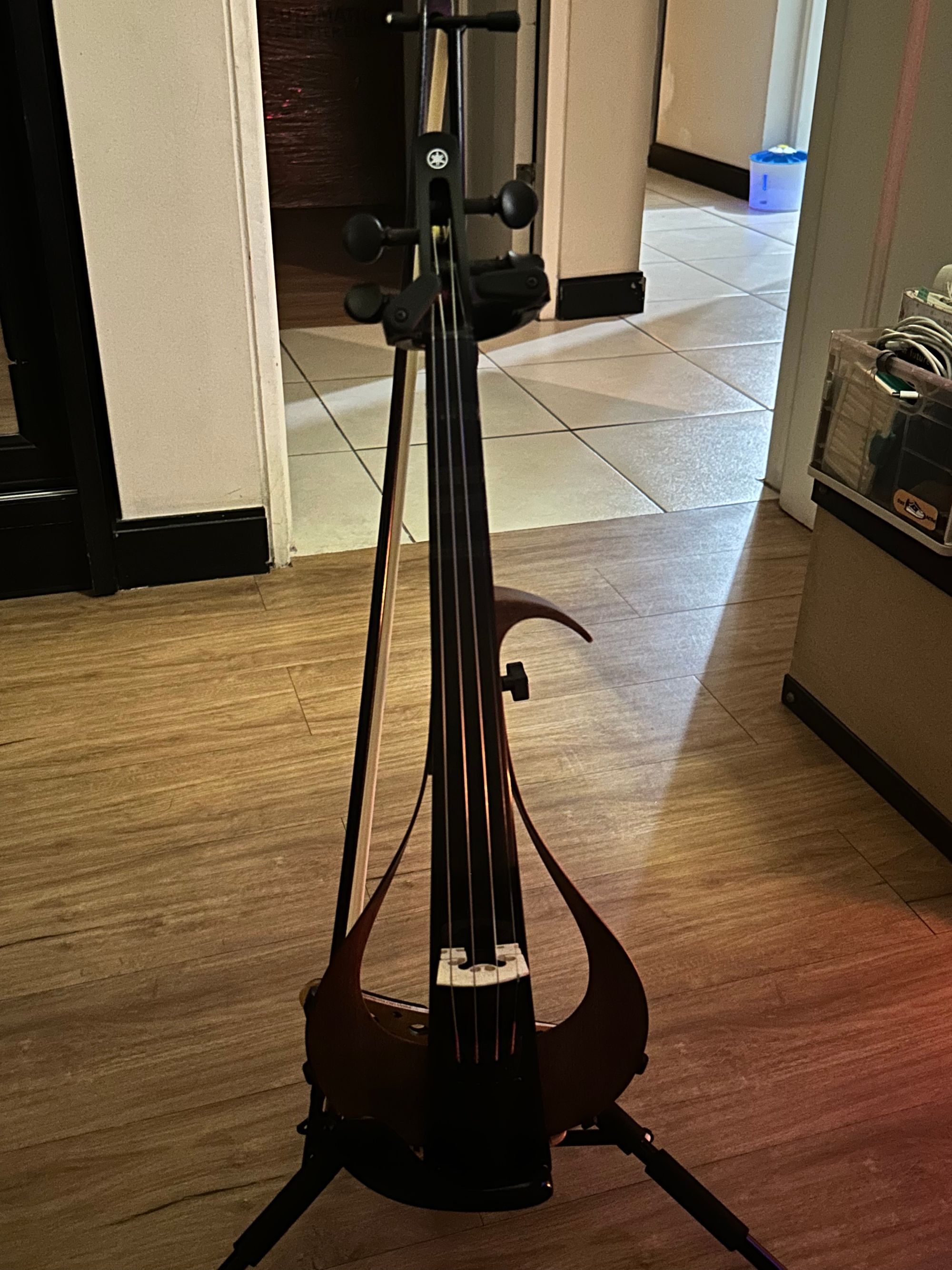 Encouraging setup
So, the first thing you learn about electric violins is that you can change the way it sounds using amplifiers. I did my research, and being that I love all things small, I went ahead and picked Fender Mustang Micro amplifier for my setup.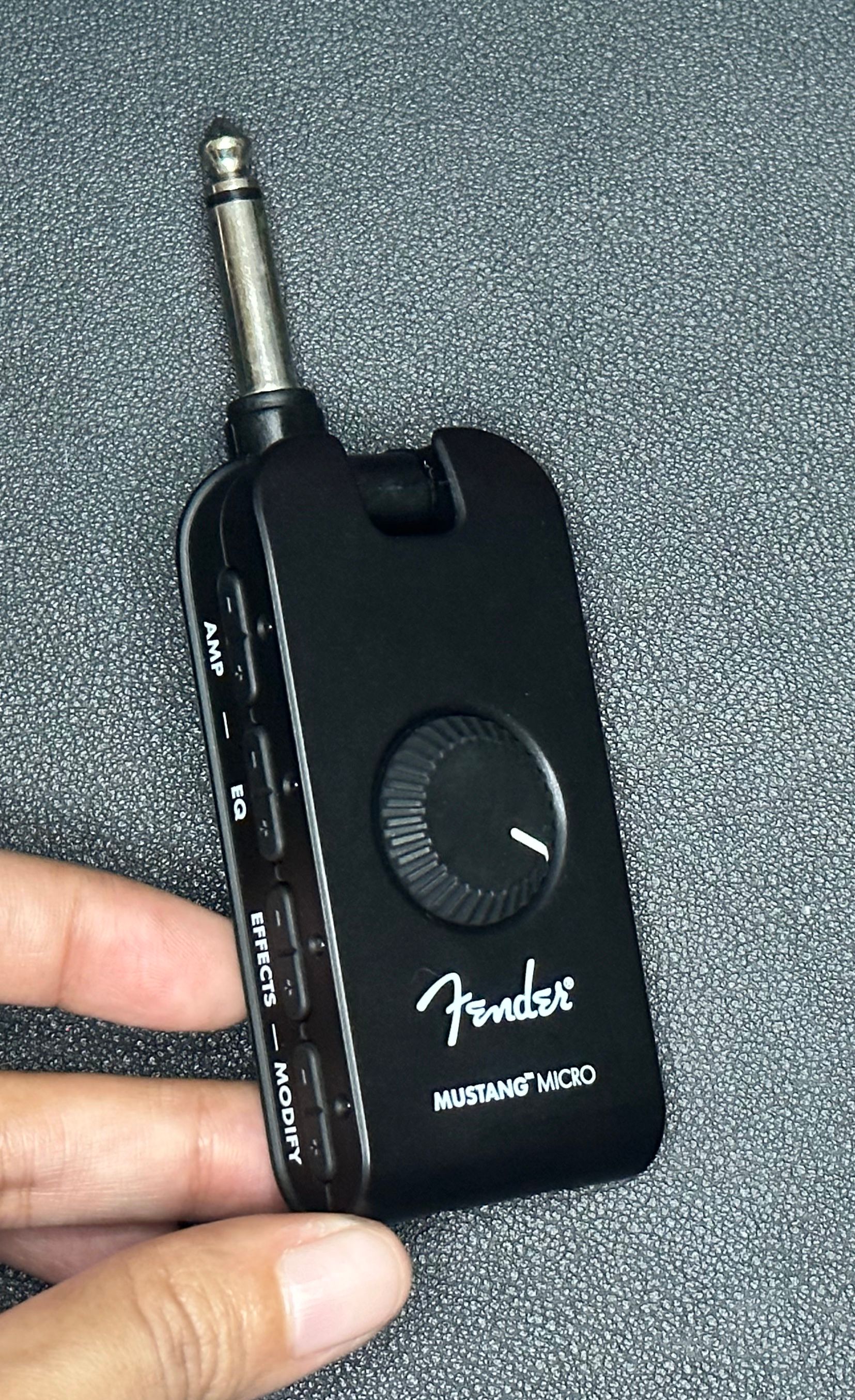 It was seamless and very handy! It's rechargeable and folds neatly when not in use.  There are so many combinations that you can try to make your practice sound exactly the way you want it to!
The next thing is probably going to be the speakers (along with your choice of cable, of course).  Again, I wanted to keep things small, being that I'm only a hobbyist.  
I picked this Joyo portable acoustic amp because of its portability and also since this amp works well with the impedance requirement of the violin. Picking a different amp would add distortion and maybe pipe down the sound of a violin.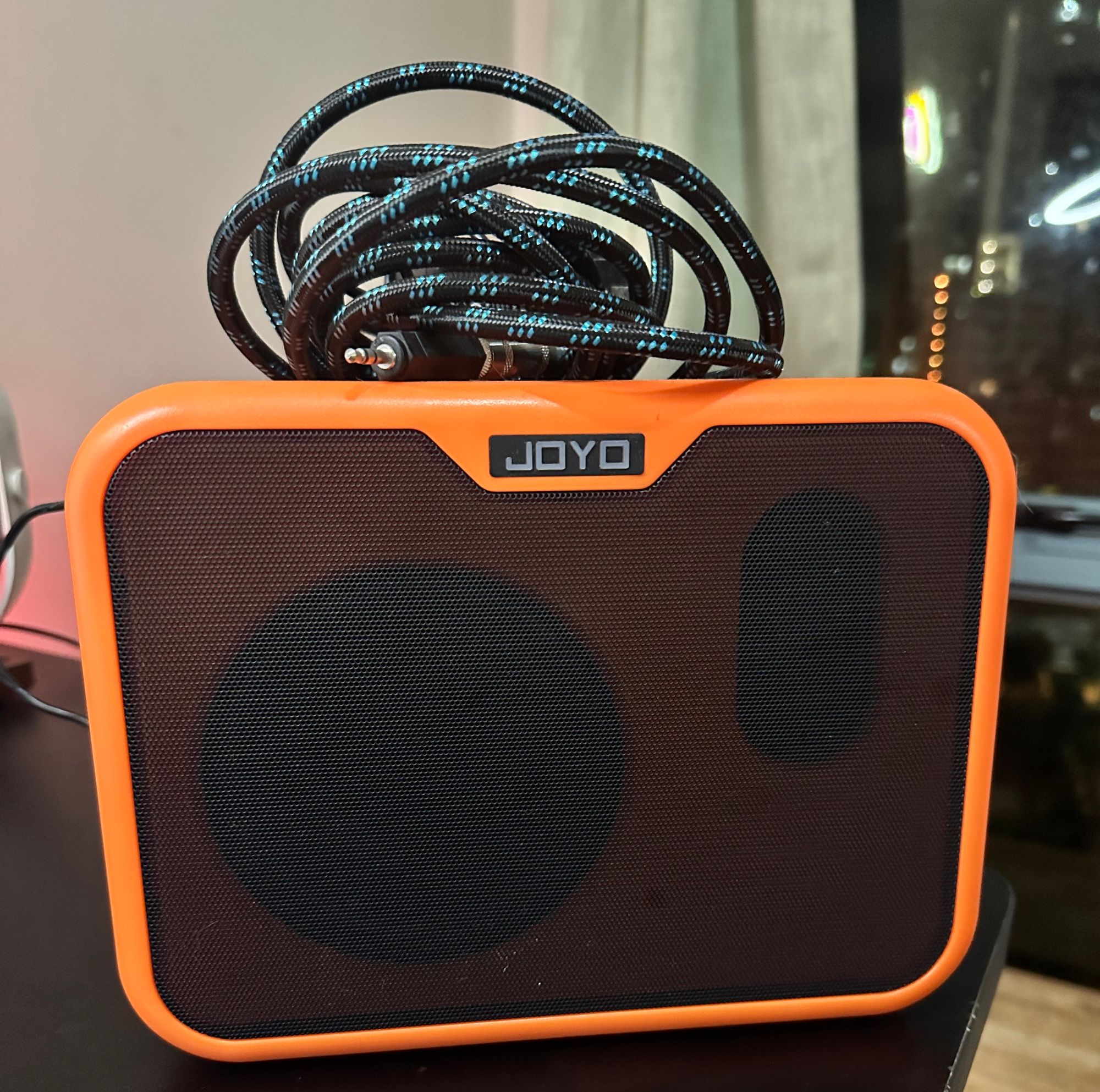 At the beginning of my beginner level 1, I prefer to quickly pick up my violin and play. I had that need for a stand where I can prop it up safely and be ready and available for me again when I'm available for a short practice. Being a beginner, most practice sessions were short, but frequent. Because of this, I bought this violin stand (see photos above).
For my scores, I prefer using my iPad, so I just use my old tripod stand with this special holder for my iPad which I really like because it can hold my iPad mini up to my iPad Pro 11" quite nicely.  When not on my tripod, when I prefer to practice sitting down, I have a sturdy clamp on my desk where I can screw it on.  Works great for me when I do short bursts of practice.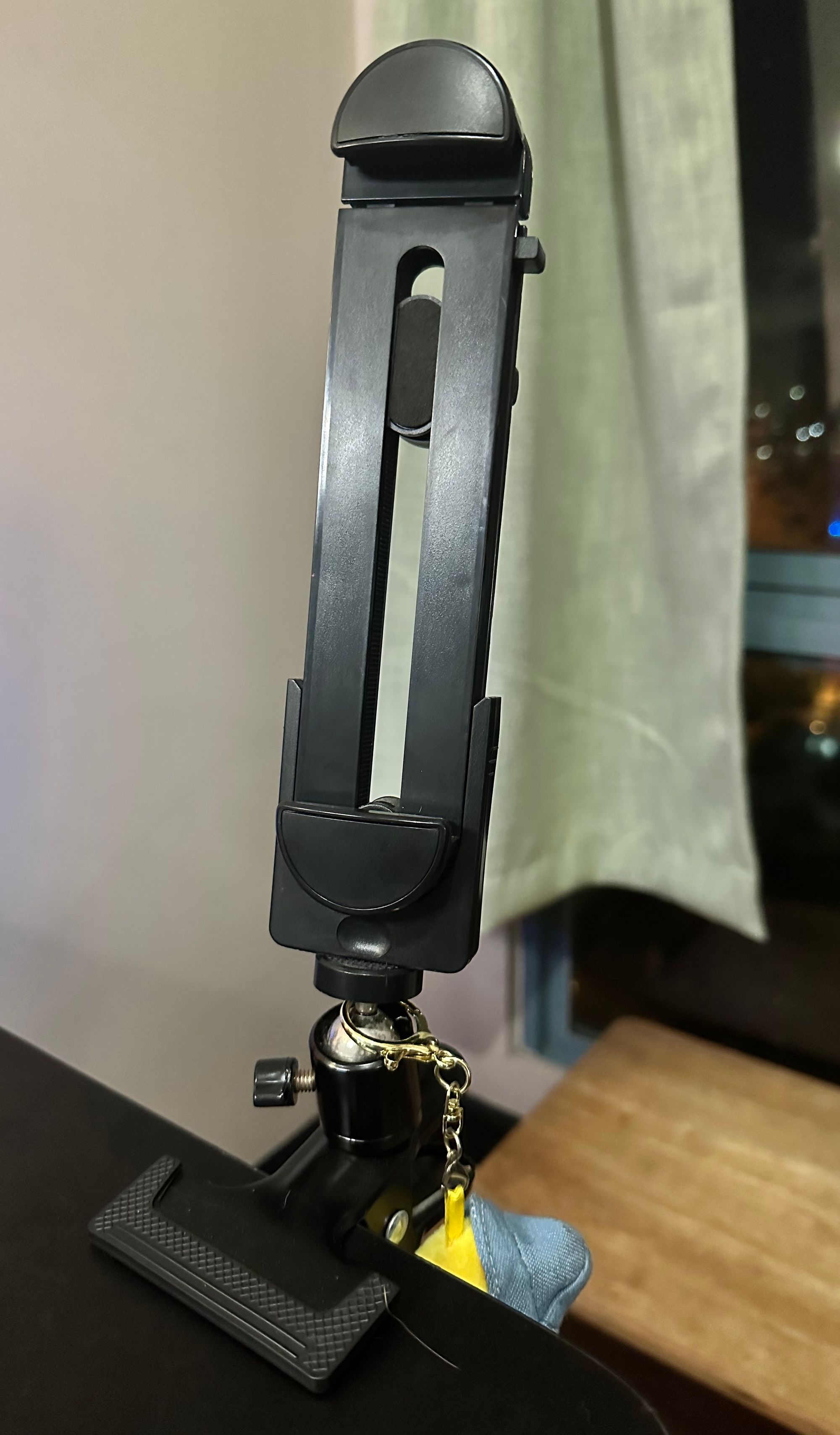 Now, here's the fun part. Because I'm lazy, I normally no longer play with the Joyo amp on. I went on a hunt to find a setup that will allow me to still hear my violin without the speaker. Having the Fender Mustang Micro amplifier is a huge advantage.. here's why: it opened a whole new set of options for me!
At first, I was satisfied with just having my wired earphones plugged into the micro amp, but then I gained access to something else that again opened my setup to new possibilities. While I was looking for something to use for travel, I picked up Airfly wireless transmitter. This was initially intended for inflight use, because the wired ones were really a bother.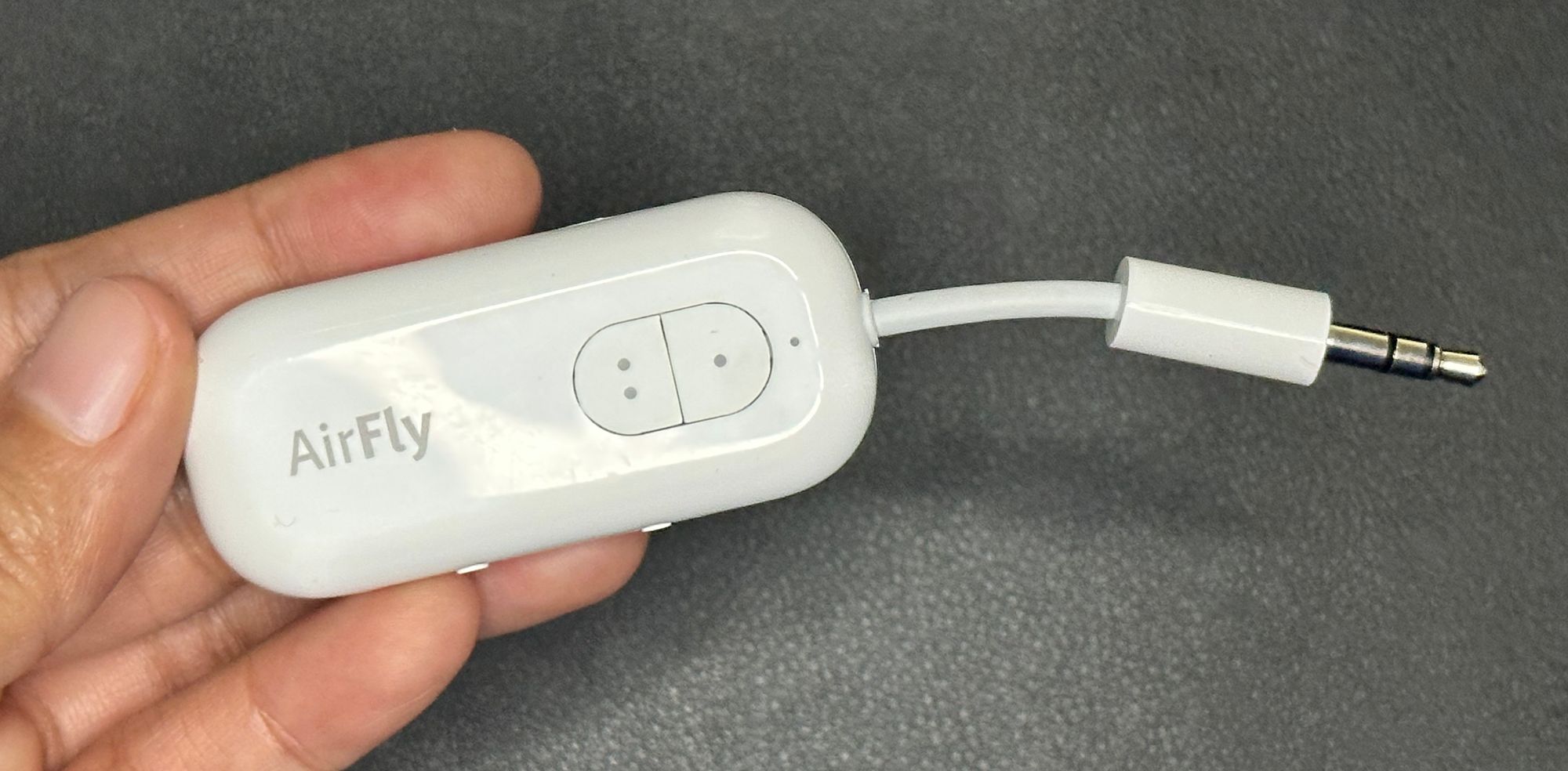 With the availability of bluetooth, I can now connect my violin to my preferred choice of output– whether to my favorite bluetooth speaker: Muzen OTR speaker, my Airpods Pro, or even to a dream amplifier like the Yamaha THR30II Wireless Desktop Amp!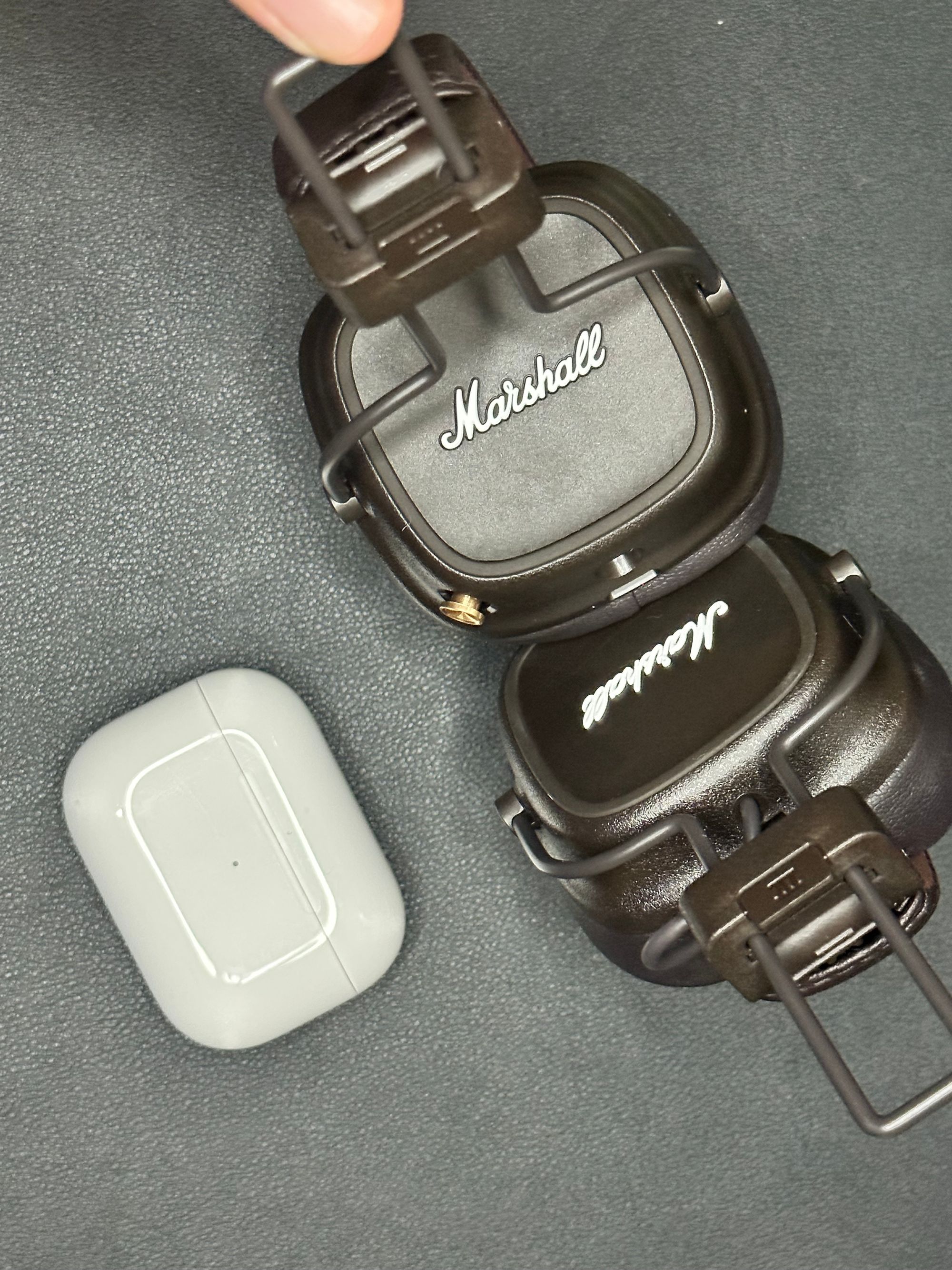 Other tools used: Pirastro Korfker rest, Marshall Major IV headpones, Kreddle Cushion, D'Addario NS Micro Violin, Holstein Freedom Chinrest
And, lastly, since I'm still a student, I use my handy dandy Insta360 Go2 (not yet Go3) 😜 camera to record my practices so I can submit to my teacher for checking and feedback.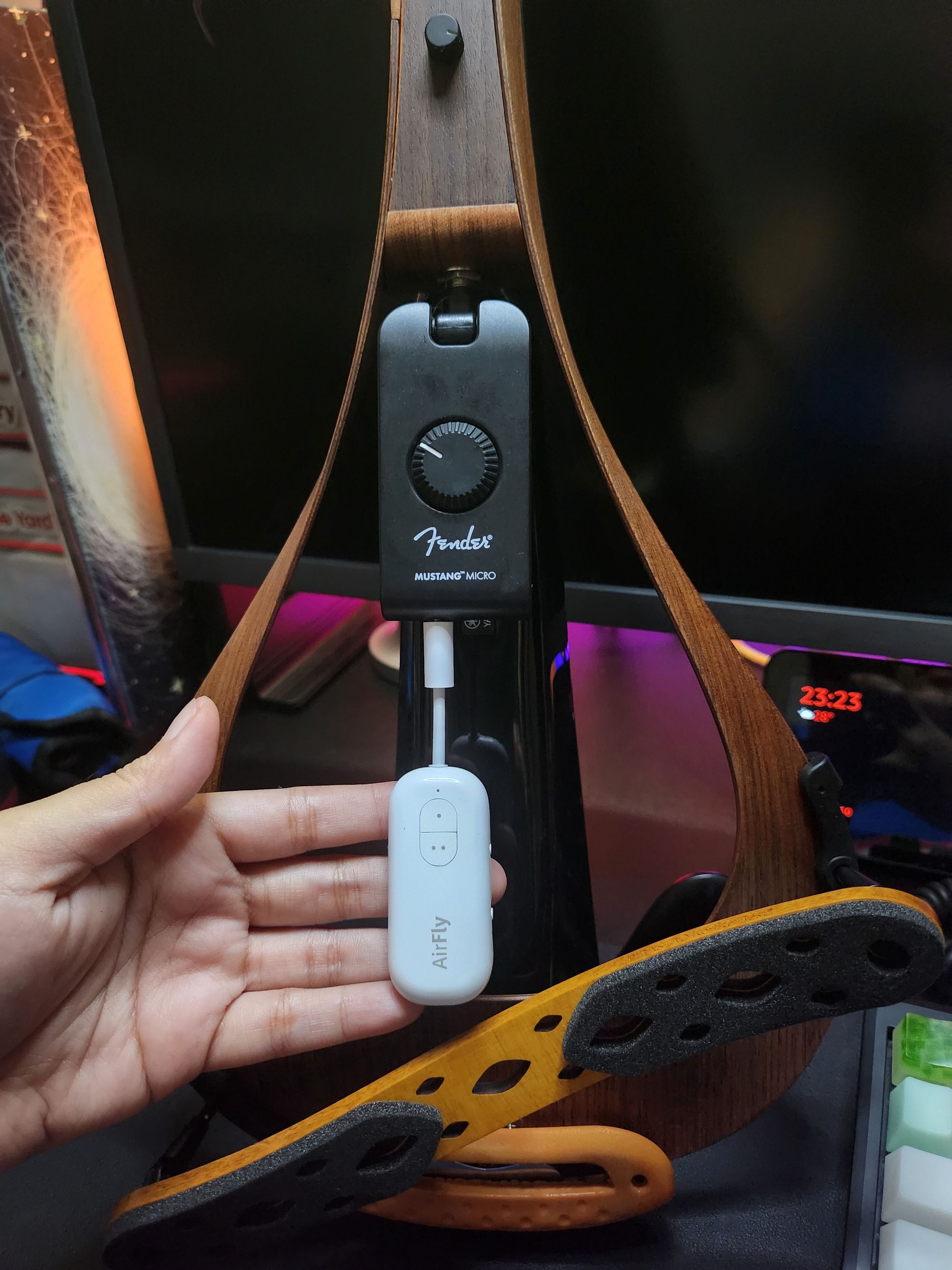 Here's my latest submitted work: A major scale in broken thirds.  🫣
So, there goes my modest beginner setup.  Did you like any of it? I hope you found some items useful for your own practice! Happy practice!