Everybody needs groceries. At whatever point in your life, you've been to a grocery store.  Either your mom brought you as a kid, or you always insist to come along.  It's a feel-good place for everyone because you'll get to to home with what you need and what you want to eat.  
Health inside the isles
The beauty of going to grocery stores or supermarkets is that, there's a multitude of choices for everything that you need.  From edibles, to household items, your favorite grocery store has them.   I think, it's in the varying choices available to us that we get easily swayed in buying the "wrong" item.  Wrong, because it's not made with the right ingredients, in that it had more calories than the other brand, in that, you never really needed it, but got it anyway.
There's a certain truth to the psychology that you should not do your grocery when you're hungry since you tend to buy a lot of items that only satisfy cravings but not necessarily provide enough nourishment.  I find that I buy more chips / snacks when it's close to the next meal and I'm feeling hungry.
Another thing that's affecting your budget and your health is going to the grocery without a shopping list.  You might end up with items you don't immediately need, or food that you only wanted.
Learning to read your items' nutritional labels at the back is one of the life changing habits I have learned to develop.  Being a person of several intolerances, I try to minimize, if I can't totally avoid certain foods.  It's a difficult challenge for me, especially avoiding food items that contain milk when 95% or more of the population consume dairy milk on a regular basis.
Over time, I have mastered these and had made my grocery more efficient.  I feel proud when I come home with a hefty bag of groceries but didn't make a lot of bad choices.  It's more savings and more investment for my health.
COVID 19 Groceries
When the quarantine period started, it was difficult getting groceries.  There wasn't a lot of options for buying online and those that I frequented didn't have this online grocery shopping facility as well, nor were there deliveries.  I had to ride my bike to the nearest grocery where all my needs were available.  I had to go through several checkpoints and declare my business for being outside.  It was really one of the toughest experiences I have triumphed and lived to tell during these early days of extreme quarantine period.
Fast forward to today, I am again adapting to the changes around me.  At first, I was only looking online for options to buy my food.  Being vegetarian is sometimes a double edged sword.  You either have a nearby local market, or you don't.  So, in the beginning I had only a few options.
Even before COVID19, I was doing some shopping from Homegrown Organics.  I loved it here because I can get Kale (it's my favorite leafy green).   I am able to buy my greens, tubers, herbs and even plants!  However, during quarantine, even as they have expanded their services (which was really awesome because they were only one of the few options for vegetable deliveries), the quality of the products diminished.  
It was great though that they employed several displaced jeepney drivers as their delivery riders, but some had really horrible attitude towards customers.  My last delivery was done by a rider who slashed into my mangoes and potatoes because I asked him to come up to the unit and deliver.  The next day, I also found that some of my vegetables were of poor quality and rotted immediately.  Even as I submitted a review of my experience, customer service did not attend to it (never did, to this date).  And so, I removed them from my desired list of reliable grocers.
Enter Bukid Fresh.  When I left Homegrown deliveries, I came across Bukid Fresh from Instagram.  As I have tried my first delivery already, I am able to put in this short review of my experience.  
First, it's difficult to time your needs for vegetables to their schedule of opening.  They close their stores after a batch of delivery is fulfilled, and reopen again to take orders.  Take note that during this time that I have been eyeing their service, there was no pattern of predictability when their next schedule for reopening will be.  Maybe you can still check their posts and see customers asking for the next date of store reopening.  
Second, when you've already placed your orders, it might not be delivered for the next week or so.  This is what I find to be annoying.  The delivery date is at most a week after your order date.  You might actually go hungry in between the order time and delivery time if you're only relying on them.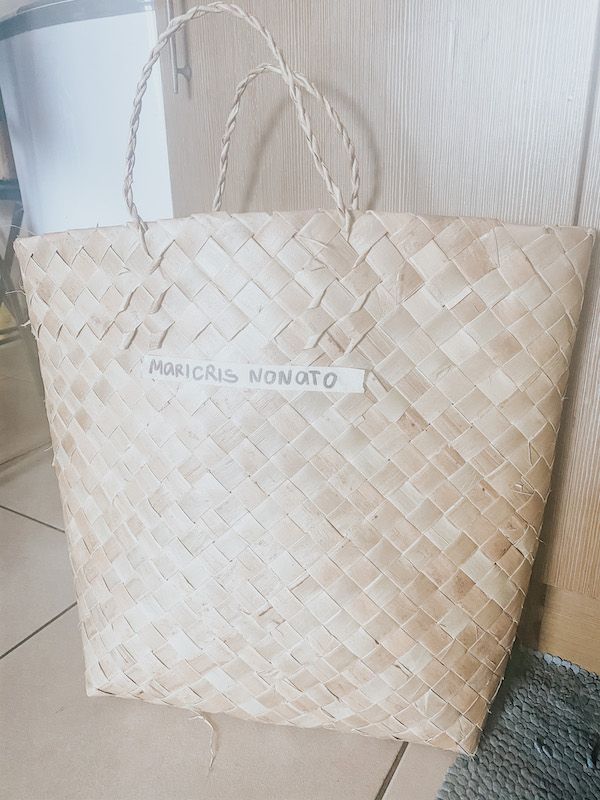 Third, I love their bayongs—however, for customers like me, I don't really have much use for the bayong that they use for deliveries.  The idea of returning bayongs for your next order is great but, because of the time difference in order time and delivery time, I ended up placing a big batch of orders of vegetables I had difficulty consuming before they expired.  Needless to say, I opted out of them as well.  However, for this case, it's not them.  It's me. 😊
And then the rolling store came to us.  This is my saving grace.  They're here only twice a week though, so carefully planning the use and quantity of my vegetable haul is important here.  The catch though is to visit them at the right time.  If you needed seafoods, it is best to arrive by 9am; for fruits, even earlier.  Buying at a later time would mean less people, but you'll have to settle for the leftovers as they've already been picked from.  At the moment, this is my preferred way for getting my vegetables (non leafy greens).  It's a comfort to know that the vegetables are cheaper and easily accessible.
For the greens? Drumroll for my favorite source of leafy greens:  Go Future Fresh.  If you haven't already heard about them, go follow them on either Facebook or Instagram.  I learned about them when I chanced upon a packaged Swiss Chard while doing an in-person grocery at Rustan's Marketplace at Rockwell.  I got curious because I actually wanted more Swiss Chard after the first pack was done.   I checked them out and then tried some of their greens.  After my first order, I was obsessed.  I have been buying from them since.  
What I really love about their greens is that: (from their website) their greens are hydroponically grown and harvested just hours away from delivery to you.  To me, plain and simply, this meant less pesticides, and less of the "soil-like" taste from the leaves.  More hours of munching away and easier and faster cooking too.  On top of it all, they have a great customer service.  I'll be a forever customer ❤️
What about the non vegetable items?
Now, while I'm vegetarian, my partner is not.  He's pescatarian and eats mostly just seafood.  For him, I still have to turn to usual grocery store shopping.  However, even though it's already in General Community Quarantine (GCQ), grocery shopping at malls still pose some risk.  Yesterday, we tried to do our grocery shopping at one of the SM Malls near us.  He went to the hardware store to buy some bulb replacements (but there was none available), while I queued up for the grocery entrance.
The grocery entrance is too difficult to get to because the queue is extremely long and the movement is extremely slow.  My estimate is that it would take at least half a day to just get inside to do your picking.  Queueing at the cashier is yet another feat.  Ouch!  And since we don't have a helper, wasting time like this isn't an option at all.
Enter MetroMart.  Before COVID19, I had difficulty with this store.  I tried to schedule a delivery for my cat's birthday cake and their poor customer service (still currently poor, mind you), didn't really help me out so I had to just buy the cake myself.  That was almost a year ago.  
These days, I did try their service and there were some pros and cons.  Let's start with the Pros:
1) It was easy to pick from which store you'd like to buy from.  Being that my residence is at the heart of the Metro, the supermarkets that I frequent was accessible from the scope of their areas of coverage.  I could even pick which branch I'd like them to shop from.  During the early days of extreme quarantine, there was only one available to me.  Yesterday, when I checked, a lot of other grocery stores are now open.  There's Assi, FamilyMart, TrueValue, S&R, Robinsons, etc.
2) The app is easy to use, but sometimes, the classification of grocery items is off.
3) I can choose to pay via credit card.  This is the easiest option for me since my bank is not within my city, I don't tend to keep a big cash on my person.
4) You may actually shop for somebody else!  I've been thinking of doing some grocery for my mom and have it sent over to her address.  I'm not sure if she's getting all that she needs at this time and we don't live together.
5) You can set a schedule for the delivery, and it's broken down into hour long segments!  Now that's a plus for me.  Here in our condo, they no longer allow deliveries to come up to the unit (such huge inconvenience, really) and I couldn't go down whenever every delivery would arrive, so setting a schedule and have Boo pick them from downstairs is a major bonus!
Now onto the Cons:
1) They have a minimum amount for each order.  It seems the minimum is different per store though, but getting to the minimum is quite challenging sometimes.  You'll have to pad your orders with items that you may not immediately need, or not within budget.
2)  You don't have a guarantee that your items will all be available.  This is such a bummer.  My last order was kind of small, I needed a few important items and I padded my order to get to the minimum amount.  When it arrived, I didn't get what I needed.  Most that arrived were those items that were added only to pad my order.  This is extremely wasteful of time and money, really. 😧
3) Without good customer service, you're really gambling.  My first order, I sent them an email and nobody replied.  The thing is, even if you paid for, say 4,000 Php, when some items aren't available, the amount in the receipt is what will be charged to your account.  The relief is that, it will always be lesser than the amount you have authorized this store to debit from you.  Still, customer service is virtually inexistent.
4) There's a shopper's fee and the delivery fee is even separate! In total, you would be adding about 400-500 pesos to your cart's total.  I find this really expensive, but sometimes I just have to settle because I don't have a whole day to spare just for queueing at the grocery store.  
For the special needs
I'm a person with so many intolerances.  I have really weak digestive system having suffered from a lot of disorders when I was younger (read: also being continuously fed dairy milk since birth).  I explored the sources of my discomfort and learned so much for myself until fast forward to today, I can tell when I'll have tummy discomfort and from which food.  Food logging has helped me so much that I've become aware of what serves me and what hurts me.
However, developing and maintaining health for such discomforts is sometimes very expensive.  I have to avoid most nuts but I'm super happy and doing well with Macadamia.  I turn to Healthy Options for my other needs that I definitely wouldn't find at any local grocery store.  So, even if it's quite expensive, this is relief from getting sick quite often and staying away from debilitating migraines too.
My faves from Healthy Options are their Vegan butters, the teas, Brown Rice pasta, Quinoa, gluten free Oats and my favorite Sweet Potato chips and Spinach Better Chips.  The only cons I could think of is that if you're a member, your points aren't updated via online grocery shopping; and two, well, prices are absurdly expensive at times.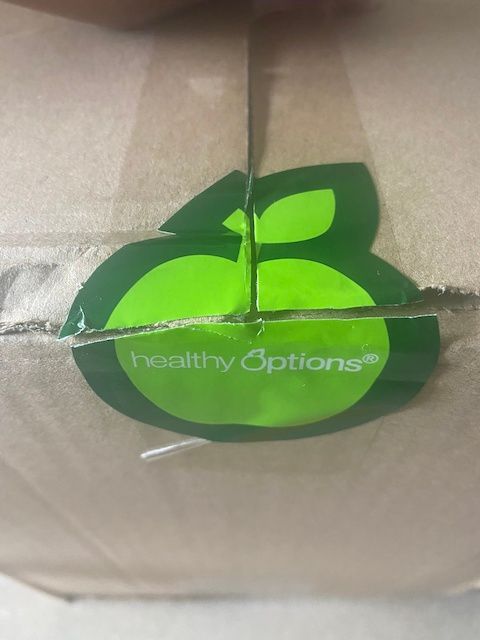 For other rare needs, I always turn to The Vegan Grocer.  I love this store because it caters to us vegetarians and to the vegans.  There's a lot of options too! Sometimes I just time-sinked into choosing what I want.  The cons for me, is that 1) they don't have delivery; you'll have to book for a rider after your payment, 2) they have odd store hours, 3) sometimes the ordering takes a long time.  If those don't bother you, then this is probably a vegetarian's/vegan's heaven 😇
Alternatives
Although there are other alternatives, these are what work for me at the moment.  Most of what I need I can find here and I'll stick to these until I find better options and cheaper alternatives too.  How about you? How do you do your groceries these days?