In late January 2020, one of the famous volcanoes in the Philippines erupted.  
Over 450,000 people are estimated to be residing within the 14 km danger zone of the Taal Volcano. On 12 January, alert level 4 was raised and surrounding towns evacuated. As of 6 a.m. today, @NDRRMC_OpCen reports that over 7,700 people are in 38 evacuation centres. Photo: OCHA pic.twitter.com/HyXlYFufUz

— OCHA Philippines (@OCHAPhilippines) January 13, 2020
As the Taal volcano in Batangas was only 100km away from Metro Manila, NCR, the thick ash fall also affected us here.  Vehicles would gather thick ashes just from overnight parking when left outside.  It was difficult to breathe so, masks were essential.  
I remember, our lobby guard would distribute surgical masks to us when we were going out without our own masks.  I really appreciated it.  I had one that I use from time to time whenever I would walk instead of commute.  It saves me from my allergy to smoke and pollution. 😷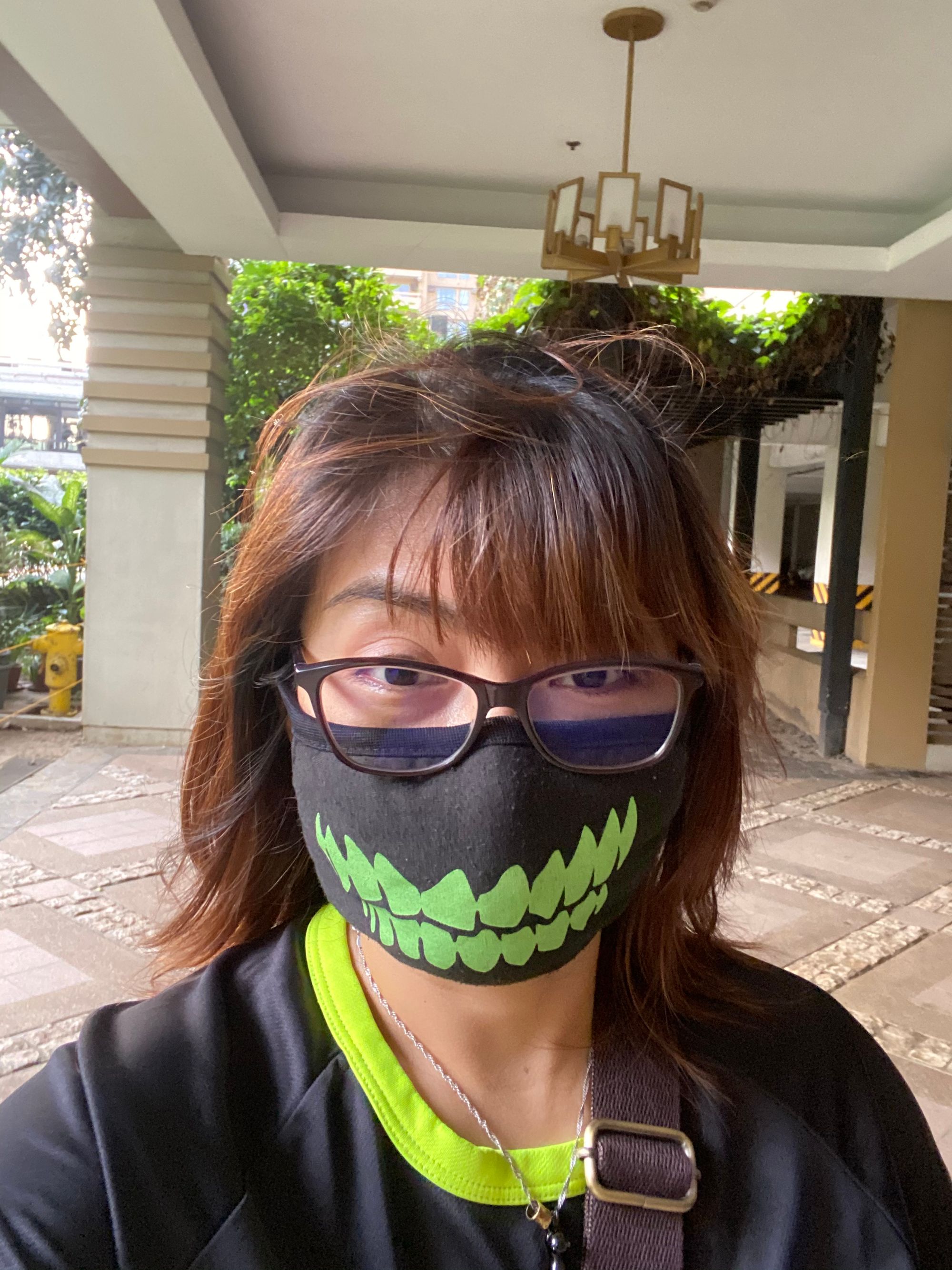 With the prolonged ash fall, I opted to buy a valved mask from Cambridge masks and got one each for me and Boo.  This saved us from the hassle of buying a surgical mask each time, since the mask was reusable and washable.  The mask was N99 so the filtering of the particles was very efficient and allowed us to breathe better.  Another deciding factor was because it was valved, it didn't fog up my glasses.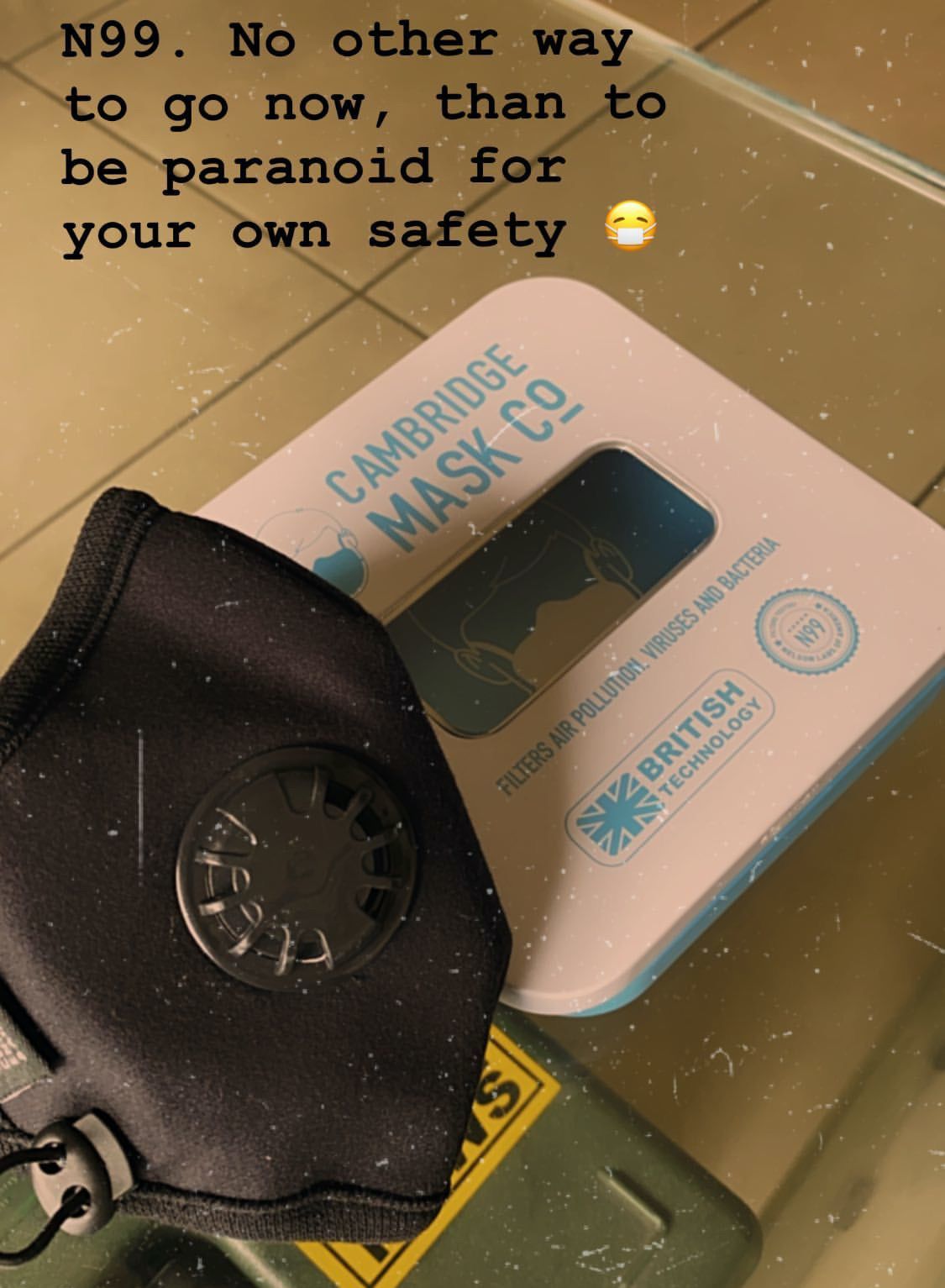 The tale of the surgical mask
On declaration of the outbreak, in the Philippines, masks were not yet very accessible.  The health department itself had shortage of medical masks for health workers and hospital staff; moreso, regular citizens couldn't get a hold of surgical masks in the market—and if there were some, the prices were insurmountable.  The regular "Juan" would not afford it; especially since, buying just one would mean buying one everyday that you'd have to go out.
When finally the IATF passed a regulation on the prices, the surgical masks would always run out, since it was still effectively the cheapest that can be bought in the market. Even with the cheap price, I could not bring myself to choose the surgical mask for several reasons.
Reports of abuse from the manufacturers themselves was enough deterrent from buying them.  I was so scared to think I could be sniffing those dirt, bacteria/virus from the wrong manufacturer.  🤮 See article below: https://www.taiwannews.com.tw/en/news/3907216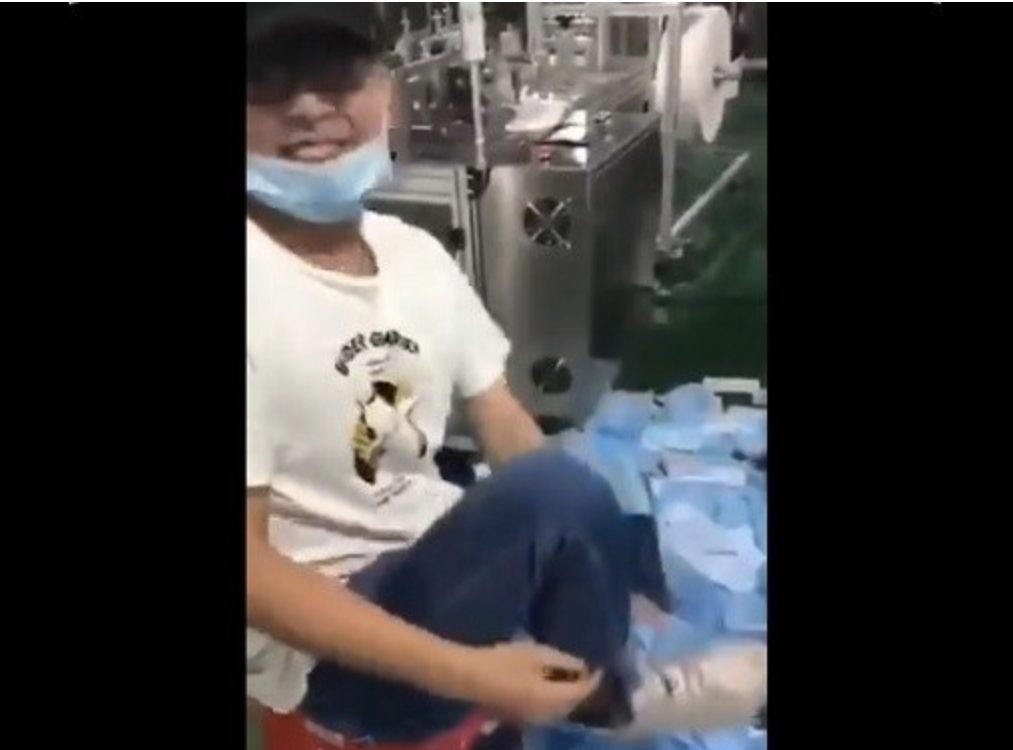 2. The disposal of surgical masks are causing environmental problems, especially because the materials used for the masks are not biodegradable to begin with.  🌏
These masks are mainly made of non-woven fabric such as polypropylene, which is between 20 and 25 grams per square metre in density. Polystyrene, polycarbonate, polyethylene or polyester are some of the other commonly-used materials in surgical masks. While they keep out bacteria effectively (although not necessarily that of the virus), the masks are plastic-based, liquid-resistant products that have a long afterlife after they are discarded, ending up in landfill or oceans.   - Excerpt from https://earth.org/covid-19-unmasking-the-environmental-impact/
Finding a more sustainable, effective protection
The Cambridge N99 valved mask was a little bit more on the sustainable side for me.  The use of the mask would take around 3 months to 6 months depending on the nature of the environment it is always used in.  Although it errs on the more expensive side, it was still producing less waste in my opinion and was working effectively for my use.  It doesn't add fogging to my glasses, which I'm really pleased with; however, it is extremely difficult to use it for outdoor activities like walking, running, cycling (and jumping).  Over time, the mask would become less breathable since the particles would be lodged in its filters.
The N95 medical mask was also another option for me.  We tried to purchase some from nearby pharmacies.  We'd use it for 2-3 days and dispose it, but it was also difficult to use because of the straps that it had which goes to the neck and one at the back of the head.  Eating would become a chore because simply pulling out the mask off the face would expose the inside part, risking contamination.  Aside from that, it would mean taking off any overhead accessory and would sometimes get caught in the temples of my glasses.  🙅‍♀️ It was a no-no for me.
The last choice was to use a surgical mask.  However, the mask would not provide efficient breathability and would always fog up my glasses.  It was uncomfortable to use outside because it would keep the sweat inside your face until you take it off.  The inside of the mask was always in contact with your nose and the lips also making it difficult for your voice to come out clear.  So, it was also difficult to talk. 🙊
Discrimination against Valved Masks
By June, we were still using our valved masks we got in February.  It was still a go-to for us because of the many things we like about it.  Late June, WHO has released an article that valved masks are not recommended because it does not protect others from yourself.  While I was still able to move about using it, we'd get awkward glances from people.  I tell you, if I would only look sheepish in public, I'd probably get some scolding.  Unfortunately from them, that's not how I carry myself in public. 😒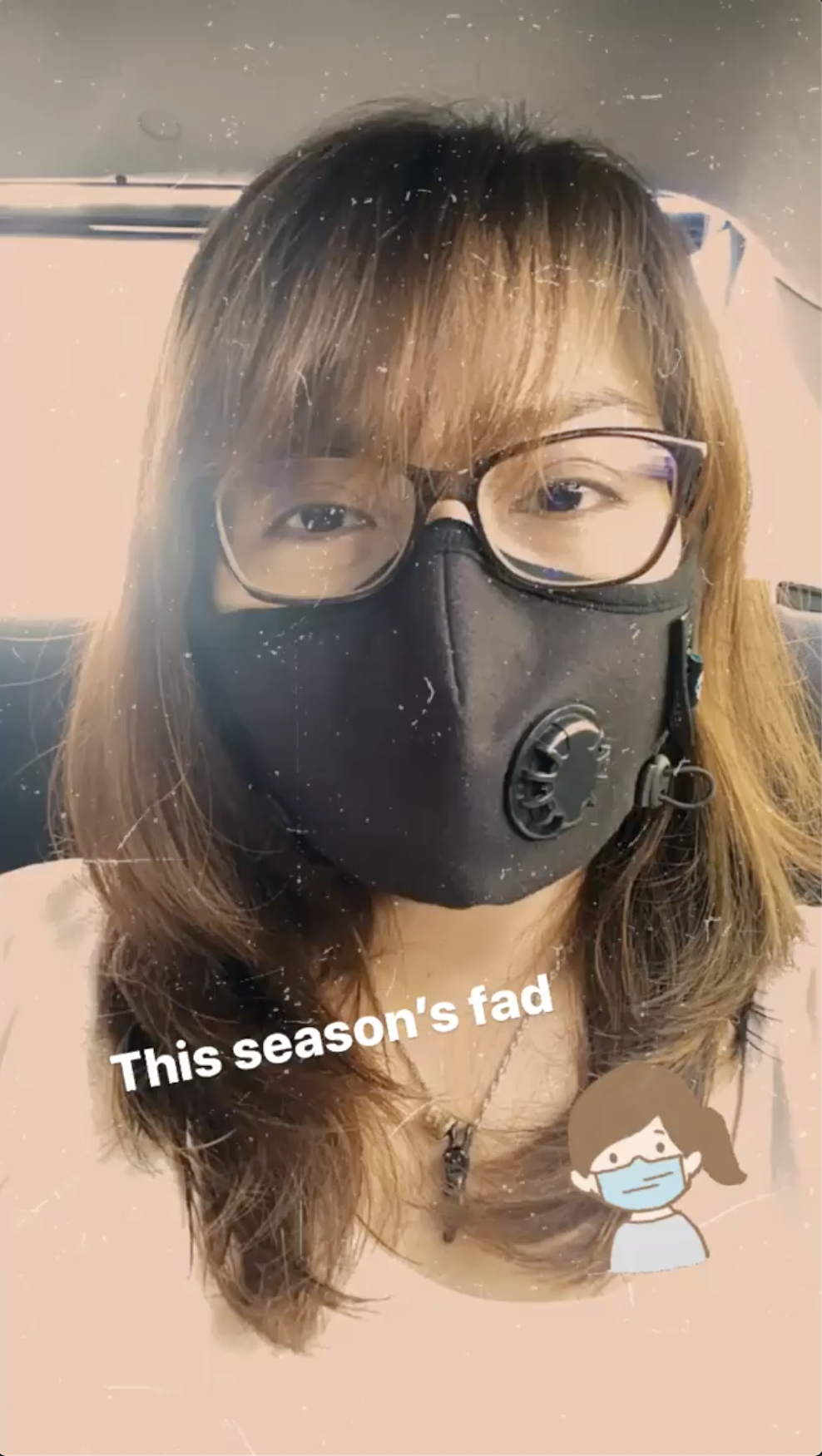 Aside from just wearing valved masks, I am deeply regretful to hear that people has lost their sense of humankind by discriminating even the health workers—thinking that they walk around carrying the virus.  😑 If they sincerely believed that the surgical masks and the PPEs didn't do a good job of protecting its wearer, then why buy them in the first place??
In general, I feel spiteful against people with such mindset.  They aren't only illogical, but they are also selfish. 😠
We canceled our pre-orders for the next batch of Cambridge masks we were supposed to get from the UK because of this announcement.  I was glad that they weren't shipped before this announcement because it would be such a waste of money!
The next goal was to find the right mask..
GCQ. General Community Quarantine; a little lecture
Metro Manila was put under this Quarantine measure.  To expound briefly, we began with "Community Quarantine" because they didn't want to call it a "lockdown" since the terminology brought a scare to the public.  One week later, it was called "Enhanced Community Quarantine".  This was the strictest measure where no one was allowed to go out for reasons other than buying medicines or buying food and only one designated person per household is allowed to do this.  There were no open public businesses, no public transport as well.  Only the grocery stores and the pharmacies were open—and food and medicine was scarce, even when the government said otherwise.
A couple of months latter, we moved to a Modified Enhanced Community Quarantine, which allowed more industries to operate.  Food industries and courier services were back.  Transportation is still at about 30% operational and they tried to open public trains for transport.  And then we were moved to GCQ.  It's a more relaxed quarantine measure, but it was problematic since the transmission was still happening because more workforce were coming back to offices.
The IATF declared measures for back-to-work new normal and that included face shields.  They required the shields only for those who had to work with face to face transactions like bank tellers, cashiers, etc.  Mall goers had to wear face shields as well, but it was not imposed down to the letter.  
We skipped buying the cheapest of all face shields because they looked flimsy and the cover would easily be damaged and would end up getting blurry anyway.  As we picked the face shield we wanted, we opted for one that would aid vision as well as support the activities we could use it for, like cycling.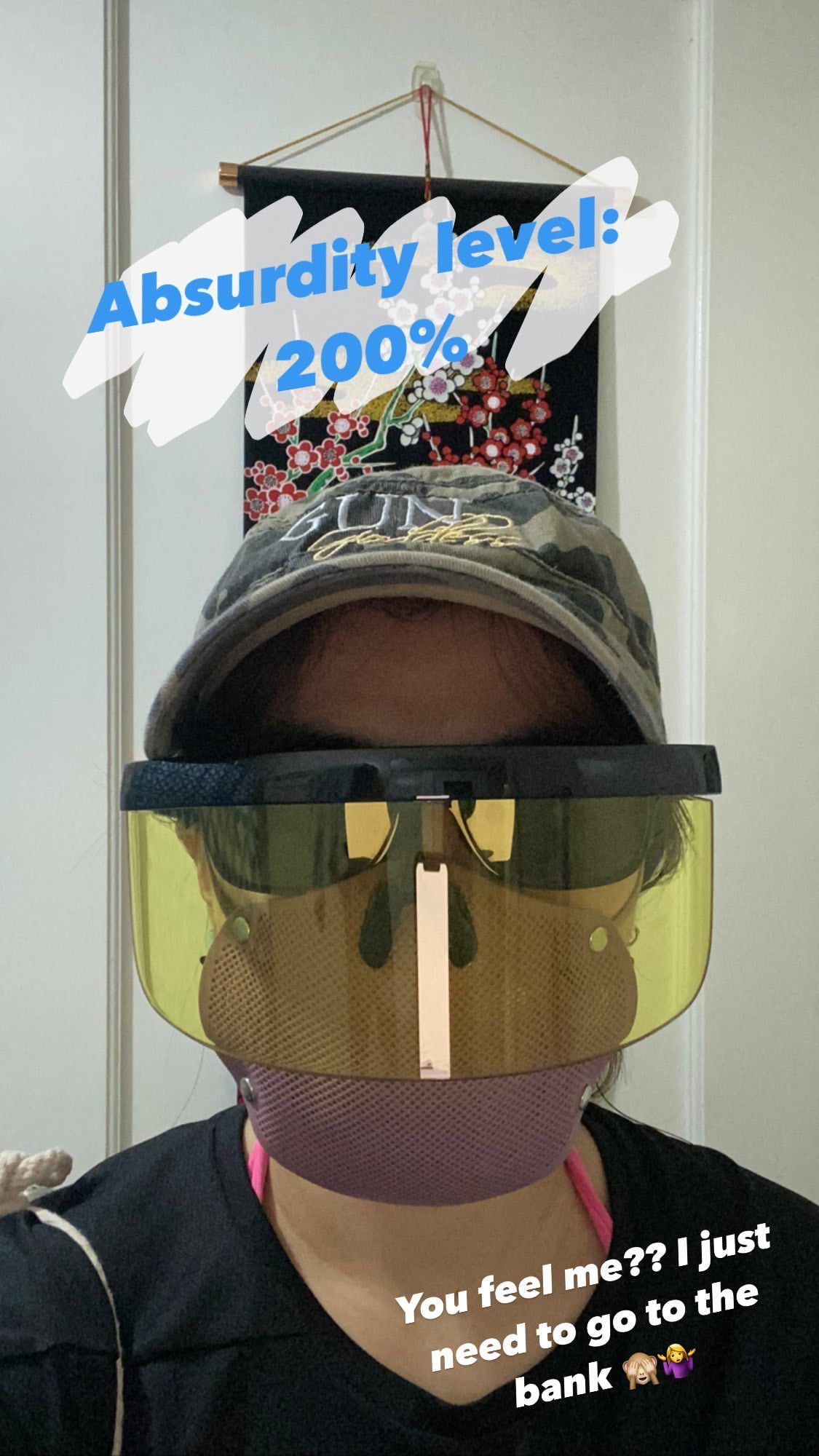 When I'm not wearing my eyeglasses, this was what I'll wear for short trips to the store where I won't have to read a lot or look for things.  My vision is extremely short-sighted so I would have to walk very close to the things I would read/buy.  Buying from the building convenience store was easily achievable without my glasses, or simply picking up deliveries from the lobby was an easy chore.
However, the real problem is when I would have to go out and be out for longer, like doing groceries myself, queueing at the bank; wearing all these "gears" would look so absurd.  I think this is more than enough deterrent to go out without an appropriate business outside.  My face and head couldn't handle everything that I have to put on it!
Unfortunately for all of us, there will always be uneducated people who are not aware of what's going on and what's proper.  In the last grocery run I made, Healthy Options at Powerplant mall, discriminated me and would not let me in because their staff thought I was wearing a valved mask.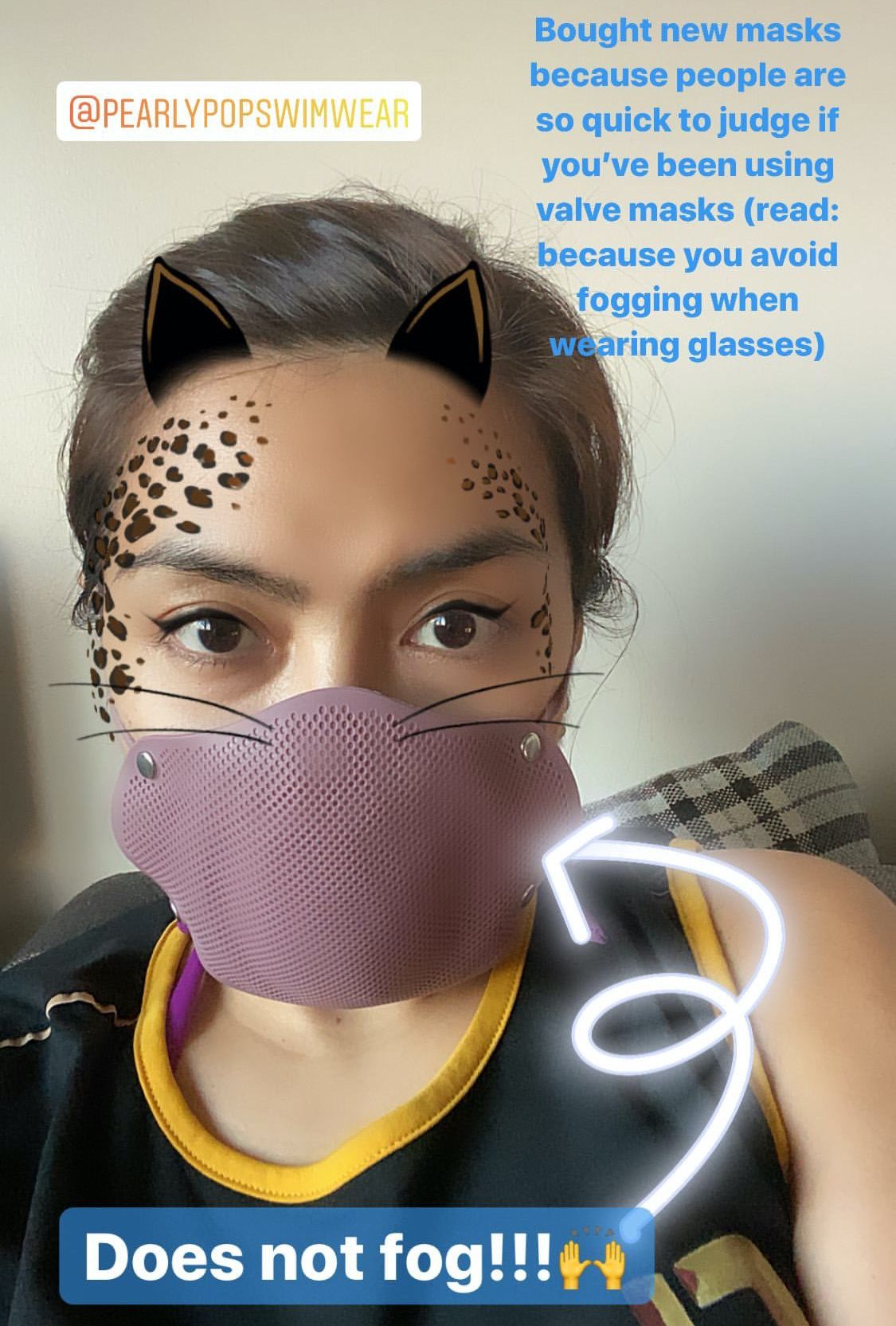 Even with the painstaking effort of getting rid of my valved mask, I still suffered from the ignorance of other people.  Worst, even after writing to Healthy Options about my experience, I was just told to just comply.  Comply to what??  Their staff wanted me to put on a surgical mask on top of my KN95 mask.  Did they even think that's a wise decision? What about asthmatic people? KN95 masks are already less breathable than cloth masks but they offer more protection.  Be careful with stores like these, they have failed to train their staff properly.  Poor service.
More expenses
As of two weeks ago, I have been hunting for a full face shield that will work for me.  I have a lot of bad experiences with the different gears that I used that they have become specific requirements for my hunt for the right face shield.
It should cover up to the chin.  Well, this is the definition of a "full-face" shield.
It should allow me to see through the shield, meaning the shield should not be blurry. If it wasn't clear, my astigmatism gets triggered and I get headaches; moreover, I would end up just lifting the shield just to see properly making it ineffective for me.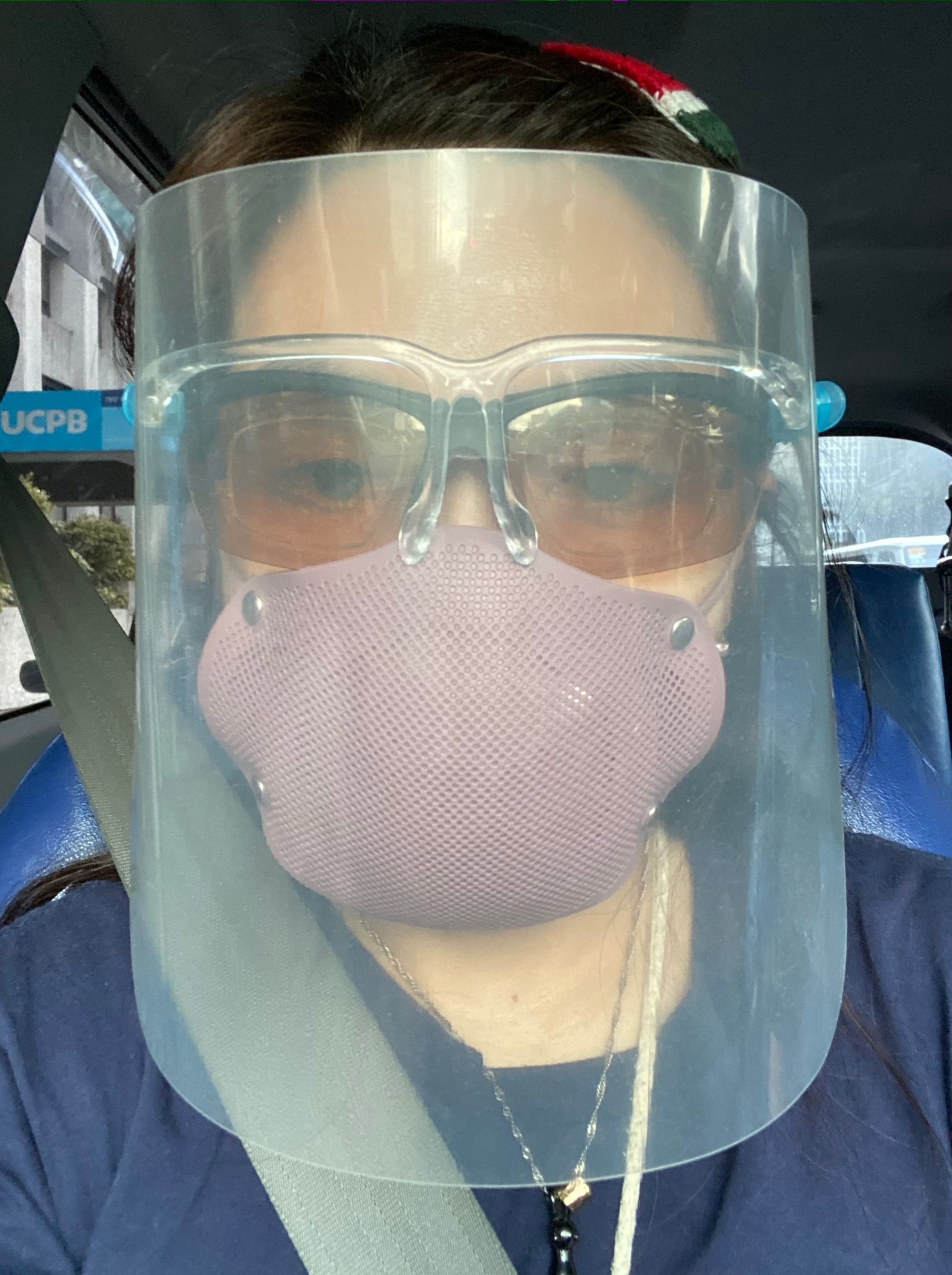 3. It must be easy to put and take off.  With the temperature scans here and there, if it's difficult to wear, you would have to take time to wear it after taking it off, even in public, which would expose you anyway.  Also, it would be difficult to eat or drink in public if it's not easy to remove.
4. Should be easy to pack.  Since I would not be able to cycle while wearing it, it should not be easily broken when put inside the bag.  The cheap face shield we got got dents when I put it in the bag.
5. Can I ask that at least it doesn't look funny to wear??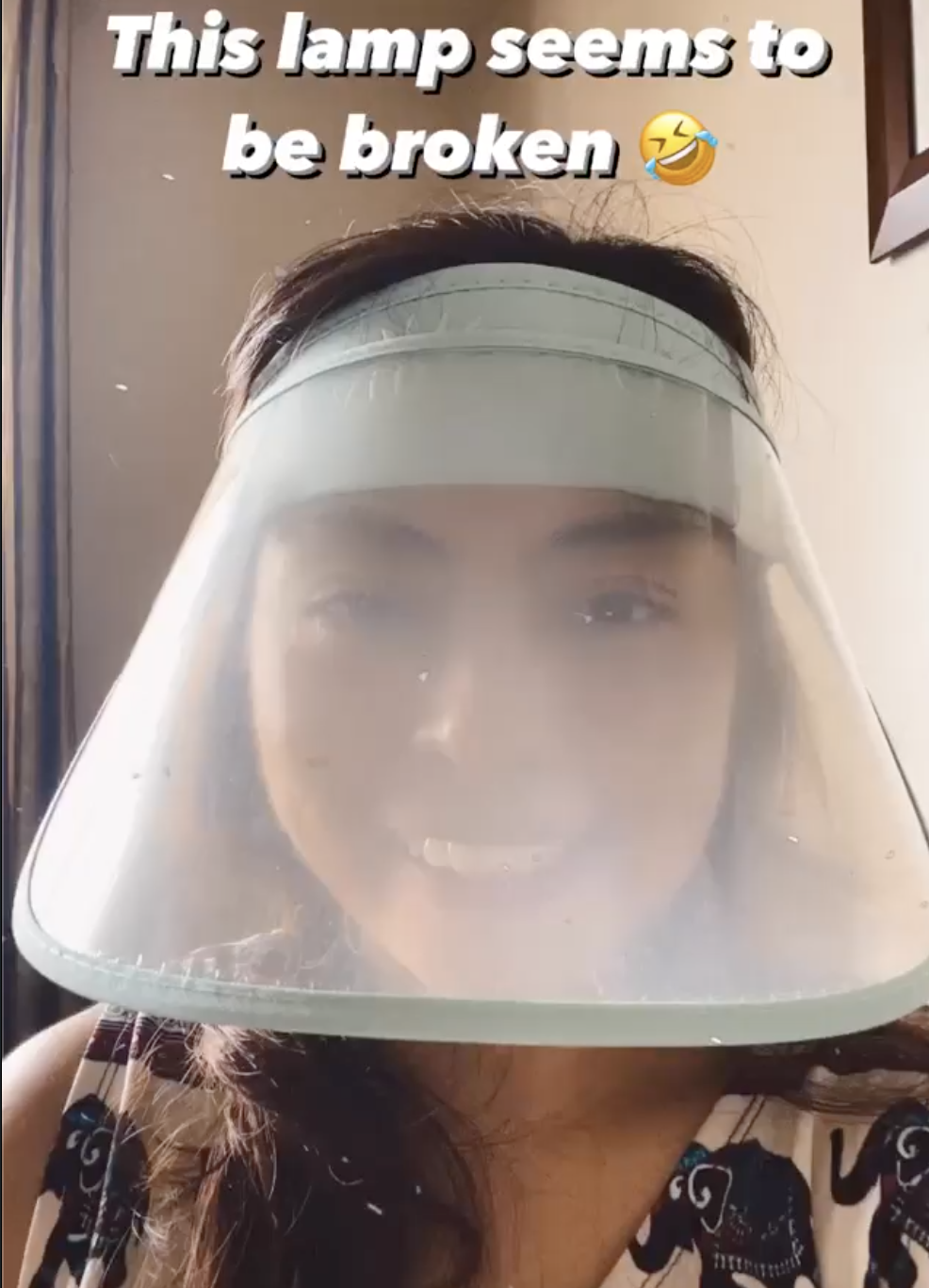 To date, Boo still wears the half visor especially when he's cycling since we bought it to be usable for cycling and to aid in low light conditions.  As for me, I feel like I couldn't wear it anymore.  We have a new one coming in, hopefully it addresses all of my above concerns.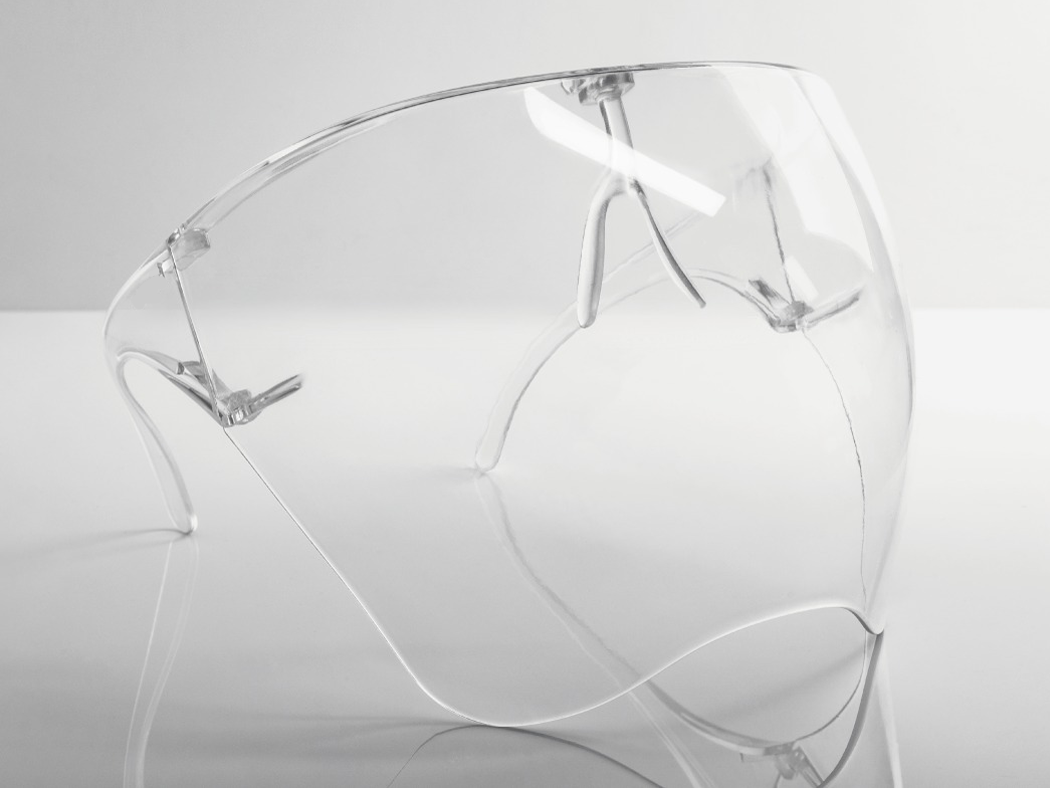 Frankly, I'm afraid of this society because discrimination seems to be accepted these days.  I'm afraid that one day, simply walking away in silence wouldn't cut it for me.  I don't want to respond to stupidity and discrimination and ignorance, but society and the government's frequently changing rules and requirements are not doing the people a service.
Asking people to keep changing face masks, and face shields is becoming unbearable, even for me.  What will I do with all the valved masks we bought? What's next, IATF? Should we all start wearing PPEs in public?  Should I start burning my clothes now?
What the future holds
I'm not sure what the future holds and how long this pandemic will plague us all.  We only have to keep carrying on.  However, for most of the people, it's either they don't care about the virus, or that they care too much and their paranoia is hurting others (like this ignorance at the mall).  
If I may, I'd like to call out each and everyone to be responsible and move about as if they're all infected—to prevent further infection if they ever were asymptomatic.  Always protect yourself and others.  Stay tuned to the news and follow them to your best ability.
Let us all stay healthy and safe from the virus.  At the top of it all, stay sane while doing so. 🙏