It's almost a month now of no rice. (Although, I did have only a half cup one morning because I ran out of chicken and leaves)
I'm happy that I'm no longer bloating and I've trimmed down a bit. No more binge eating. I just wanted to share this quick salad I prepare for my dinner meals.
I usually buy just half kilo of chicken chunks from the grocery and freeze them. Costs me at most 100 bucks. I buy iced lettuce leaves which costs around 70 bucks. When I'm ready to prepare it, I thaw it or defrost in the microwave for 3-5 minutes. This set usually takes me 3-4 meals.
Just soak your chicken chunks in half cup of BBQ marinade sauce for 1-2 hours. Stir fry the chicken chunks in 1/2 to 1 tablespoon of olive oil. You may choose to add in the marinade sauce during stir fry. Cook the chicken chunks until tender.
This is my dinner tonight. The leaves are soaked in cold water first and then I dress it with Kecap Manis.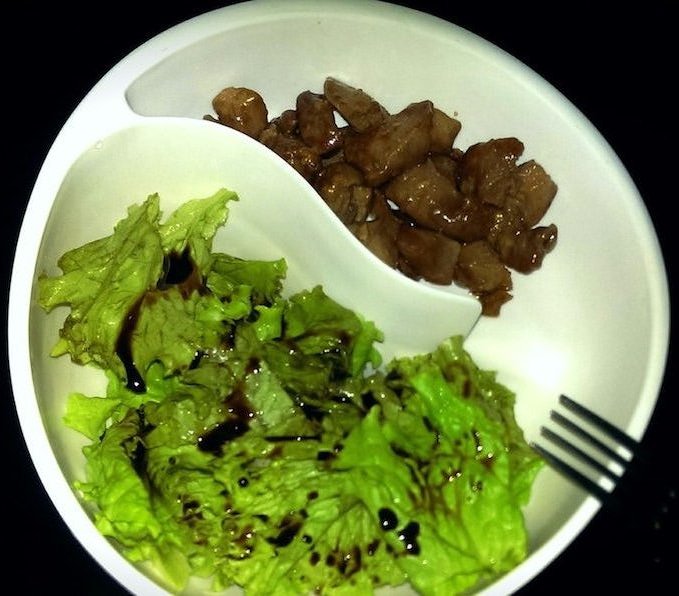 Home-prepared Chicken BBQ Salad dressed with Kecap Manis, sitting on my cereal bowl :)