I'm an addict.  Though I may be more of a minimalist, my obsession is on organizing, de-cluttering and really encouraging good habits.
I've got a set of New Year's resolutions that I do want to keep for good, since its already becoming a good habit.  Though, some of them includes rewarding myself and buying some gadgets to actually aid these good habits.  Sigh.. Let me explain..
Aside from relentlessly spending on lavishing myself with exquisite pampering.. (that would include relaxing my hair, visiting a facial spa, getting derma treatments for my skin, buying a not-my-usual set of toiletries, more moisturizers, etc..), there are some resolutions that don't go free.  Sometimes, I need a little nudge.  Of course, I'm doing it for myself, because you won't really go far with your resolutions if you're not kind-of sold out with the idea that you're really doing it for yourself.
My jogging habits are diminishing.  :(  Sad.. coz really, I have to literally get up very early, commute to UP oval while taking with me my wires-and-all music equipment/ever-reliable sony ericsson phone.  Its pretty theft worrisome and not to mention that the WIRES are all over.  Sheez.  With, I have been digging my head around sites (ebay, amazon, etc) to find this particular headset that I am dying to have.  Its not only that its a bluetooth stereo headset from Sony Ericsson that I can pair with my phone, but its also got an FM radio.  Imagine, if I don't want to bring along my phone, I could just go with my headset.  That's a whole lot of worry-saving idea!
Unfortunately, its not that money is an issue for that.  It'll probably cost only around 2.5-3.5K.  Nothing that I can't save up for.  But, ah well, there's no shop here in Manila that sells it! DARN.  You tech addicts must know how I feel right now. :P  Look at this baby, and tell me I'm wrong..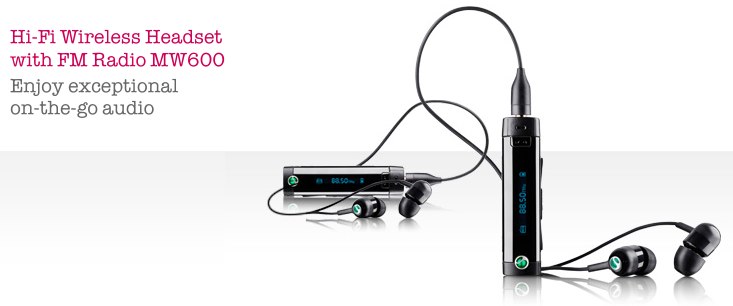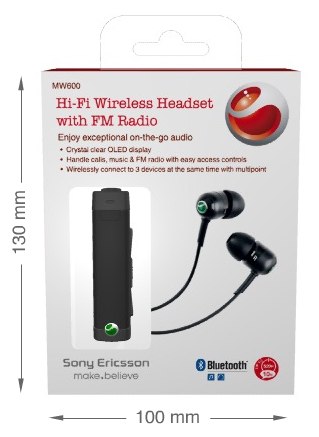 Another good habit of mine that is forming very quickly without effort is going back to reading.  Read, read and read.  Sure, there are lots of feeds online to read, but most of them are fleeting.  I mean, they are bits and pieces of information for quick satisfaction.  If I need the latest clue, latest tip, latest free resource, I already have those feeds.  I can't keep hooking on some blog rants, or Linux tips or Google latest stuff.. I want something to inspire me.  That means a book!  A novel, perhaps.. a beautiful story that is motivating.. like "Eat, Pray and Love" (PS:  Thanks Shailoe, I'm still taking care of your treasure).
I know I've subscribed to Reader's Digest already and soon after received my beautiful freshwater jewelry pearl set.. but still I want more.  Err, well, don't say its a back idea. :P With this, I'm keeping my eyes of Barnes and Noble's Nook e-Reader.  Sigh.. Again, the problem is, I can't get it from anywhere here!!! :( :( :(
I tried asking a good friend of mine to receive it on my behalf in Canada and have it sent to me, but hey, even a Canadian address was not accepted!  Breaks my heart into pieces.  :(  I swear, if I ever get my hands on these goods, you'll never see me crying again.  No more pouts, no more bouts.  I'll be perfectly cured of my cravings and one satisfied woman in her jogging and reading endeavors.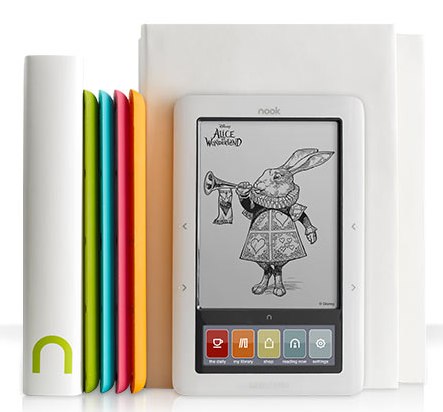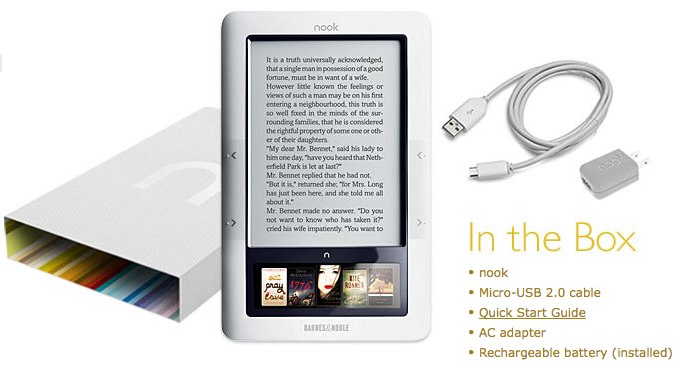 If ever you'll about these babies coming into the Philippine market, please, I beg of you, give me a ping.  Give me a nudge, a tweet or whatever!  Just holler at me.  You know I'll come running! :)