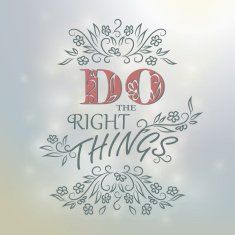 Always try to do things for the right reasons, and not for anything else.
This was a tweet from Notebook of Love (@Notebook) tweeted at 9:47 AM on Sat, Apr 13, 2013 but is no longer available from their posts.
Get the official Twitter app at https://twitter.com/download
I believe that we can do good things but without the right reasons, it taints them with false intentions.  If you buy goods to donate for the needy, but only did so for a campaign, did you really make an impact?  Did you really care?
Author
I turn tech ideas into websites using Ruby. I'm a budding Buddhist practitioner, passionate about health & fitness, a certified yoga teacher, and a cat fanatic!
Newsletter
Links
I'm sharing with you P150 gift from GoFutureFresh! Click here to accept my gift.



Stay focused with me on Forest and turn our focused time into adorable trees! Enter

4SRBRGTSG

to be a part of Forest!