My sister and I wanted to take part into another activity we'll both be excited to do.  We signed up for Yoga classes near us.
We were kind of late for the first session, but we enjoyed it nonetheless.  After that first class, we went limping because of body pains :D  The succeeding classes were a breeze, and now we both love Yoga.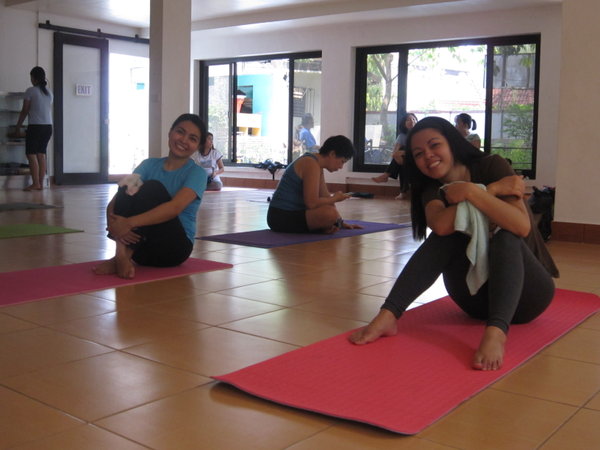 Our teacher is Jivantiika.  She's a beautiful, soft spoken and very peaceful lady.  She's got a beautiful voice too and really does Yoga poses like its second nature for her.  After the fourth session, she says I'm free to move into Intermediate class already because I'm already able to perform the poses better now.  (while my sister still can't reach the soles of her feet :D)
In case you're interested, let's be classmates!  Visit http://yogainmanila.org/ and sign up.  The place is very quiet with lots of trees outside.  You could almost fall asleep doing cooling down poses.  Overall, the place is not very rigid and the people are nice.  You'll see lots of familiar faces and new sets of classmates from time to time.
We're really loving this.  I'll possibly sign up for more classes later on.  And next time, we'll sign up for swimming classes sometime in September.   Hopefully, by then I'll be slimmer and more confident.  The medicines I'm taking are making me fat. :P
Author
I turn tech ideas into websites using Ruby. I'm a budding Buddhist practitioner, passionate about health & fitness, a certified yoga teacher, and a cat fanatic!
Newsletter
Links
I'm sharing with you P150 gift from GoFutureFresh! Click here to accept my gift.



Stay focused with me on Forest and turn our focused time into adorable trees! Enter

4SRBRGTSG

to be a part of Forest!