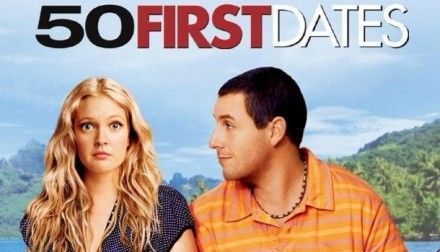 I was working the whole day of my sunday, as usual.. and my sister switched the channel to HBO.  Up to this hour, I have watched two movies in a row.  This is the third movie and it was 50 First Dates.
This is my first tme to watch this movie and I am really enjoying it, as though I dont want it to finish.  And, even before it does I would have it rewinded for a second play. Sigh... I'm having a headache but the movie is keeping my mood light and happy.. really.  =) How come I've never watched this movie before??
This is becoming cheesy every second. =) Is it because I could have well understood the movie now? and not at any other time earlier? =)
Adam Sandler's character is the sweetest thing I've ever seen, but definitely not the last sweet thing I could possibly know.   I swear, I promise. =)
I just want to say, it made me cry happy tears.  No girl could ever wish for something more than that. =)
Author
I turn tech ideas into websites using Ruby. I'm a budding Buddhist practitioner, passionate about health & fitness, a certified yoga teacher, and a cat fanatic!
Newsletter
Links
I'm sharing with you P150 gift from GoFutureFresh! Click here to accept my gift.



Stay focused with me on Forest and turn our focused time into adorable trees! Enter

4SRBRGTSG

to be a part of Forest!